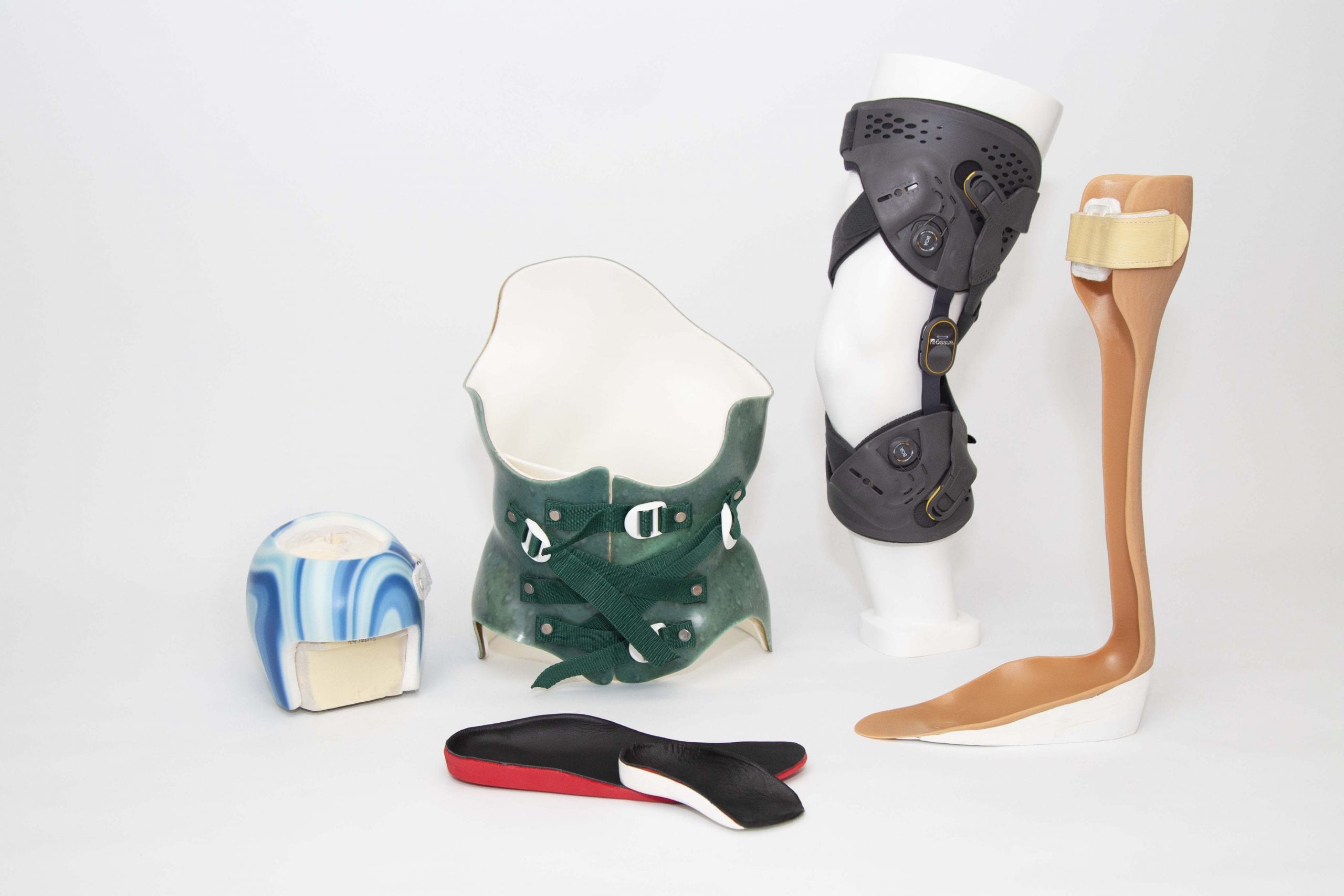 Orthotics is a specialist medical discipline that focuses on the prescription, assessment, design, and fitting of orthoses. The definition of orthosis is "an externally applied device used to influence the structural and functional characteristics of the neuromuscular and skeletal system" (ISO September 2020).
An orthosis is a brace or splint which are designed to help patients with a variety of different medical conditions to better manage day-to-day living and reduce pain and where possible increase mobility.
Orthotics can also cover different areas of the body. These orthotics are simply named after the joints of the body that they are treating. A qualified orthotist who legally must be state registered, is able to make a full assessment, provide a detailed prescription along with measurements, 3D-scans and plaster casts, where appropriate to make a suitable orthosis to meet a patients' needs.
Prestige Healthcare specialises in providing a range of orthosis, including bespoke and off-the-shelf for its adult and paediatric patients.
Clinic and Shop Address:
5 - 7, Church Hill Road, East Barnet,
Herts, EN4 8SY
Opening Times:
Monday - Friday 09:30 - 17:00 &
Saturday 10:00 - 14:00