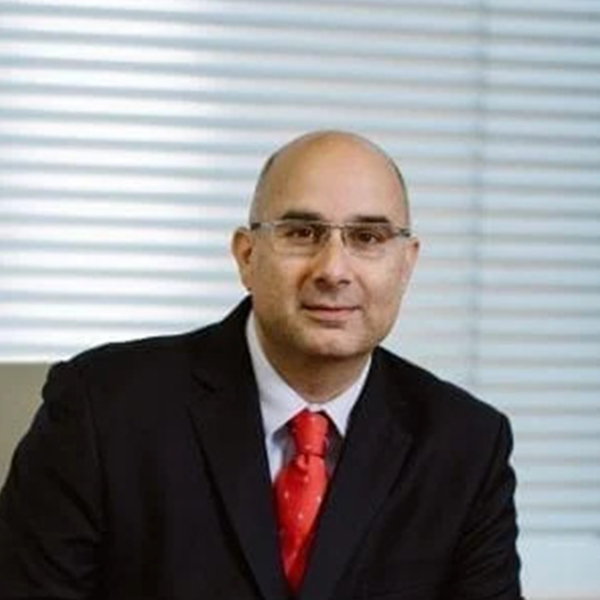 Aria Ghassemi
Foot & Ankle Surgeon
Special interests
Bunion/lesser toe correction
Arthritis affecting the foot and ankle
Sports injuries of the foot and ankle including ankle arthroscopy
Treatment of tendon disorders of the foot and ankle
Heel and foot pain
Treatment of toenail disorders and neuromas
Excision of bony lumps/soft tissue swellings of the foot and ankle
Rheumatoid feet
Professional positions
Consultant Orthopaedic and Trauma Surgeon, University College Hospital London
Medical and Surgical Training
Mr Ghassemi qualified at the London Hospital Medical College in 1995, completing further training in Trauma and Orthopaedic Surgery before taking his MSc in Surgical Sciences in 2001.
As a specialist on the North East Thames rotation, Mr Ghassemi received training in all aspects of Trauma and Orthopaedic Surgery. This included lower-limb reconstruction and foot and ankle trauma, working at The Royal National Orthopaedic Hospital, Great Ormond Street Hospital, The Nuffield Orthopaedic Centre and The Royal London Hospital.
Specialist Fellowship Training
Mr Ghassemi's fellowship training took place at the prestigious Nuffield Orthopaedic Centre in Oxford where he honed his skills in all aspects of complex foot and ankle surgery as well as minimally invasive surgery. Mr Ghassemi also treated many servicemen returning from active duty.
Current Consultant Position
Alongside his practice at University College Hospital, Mr Ghassemi is involved in cutting-edge research into the future treatment of Achilles tendinopathy. In addition, he has published widely, including a chapter on heel pain in European Surgical Orthopaedics and Traumatology. He also brings the specialist sports injury knowledge he has gained working at the prestigious Institute of Sport, Exercise and Health (ISEH) in London, a legacy project of the 2012 Olympic Games.
Mr Ghassemi's practice follows a multi-disciplinary team framework. He works closely with orthotists and physiotherapists to deliver the very best treatment for his patients.
Clinic and Shop Address:
5 - 7, Church Hill Road, East Barnet,
Herts, EN4 8SY
Opening Times:
Monday - Friday 09:30 - 17:00 &
Saturday 10:00 - 14:00