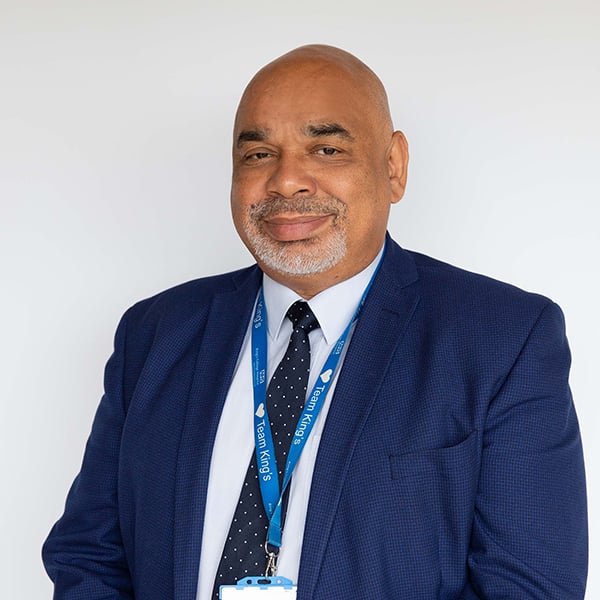 Robert Affutu-Nartey
Clinical Director and Orthotist
About Robert Affutu-Nartey Dip OTC. MBAPO
Robert qualified as an Orthotist in 1985 and since then has been in continual clinical practice both as an employee and managing his own Company, Prestige Healthcare(London) limited.
In his practice he has developed wide ranging clinical expertise specialising in all aspects of adult orthopaedic knee bracing, diabetic foot management, MSK foot conditions, paediatrics and is a specialist spinal bracing orthotist.
Alongside his clinical duties Robert was employed to develop the sales and marketing aspects of Cumbria Orthopaedic and in 1991 he became self employed establishing the company Specialist Orthotic Services in South East London. This company later became Prestige Healthcare offering clinical, manufacturing and orthotic supply to hospital Trusts both locally and nationally.
Robert has 30 years experience using latest technology including 3D digitisation for computer aided development and manufacture and successfully enhances his clinical practice using advanced technology.
In 2011 Prestige Healthcare moved to newly refurbished multidisciplinary premises in Barnet, North London offering full clinic facilities alongside manufacturing and sales areas. They form the base for further development in North London as the NHS develops bringing provision closer to the patient.
Robert continues to be clinically based as an Orthotist both in London Hospitals where he is the Clinical Lead at the Princess Royal University Hospital and treating private clients at all levels of intervention including managing infants with plagiocephaly.
Sports injury
MSK Foot conditions
Diabetic footwear and off-loading orthoses
Spinal bracing
Foot orthotics
Knee bracing
Shockwave Therapy
Clinic and Shop Address:
5 - 7, Church Hill Road, East Barnet,
Herts, EN4 8SY
Opening Times:
Monday - Friday 09:30 - 17:00 &
Saturday 10:00 - 14:00