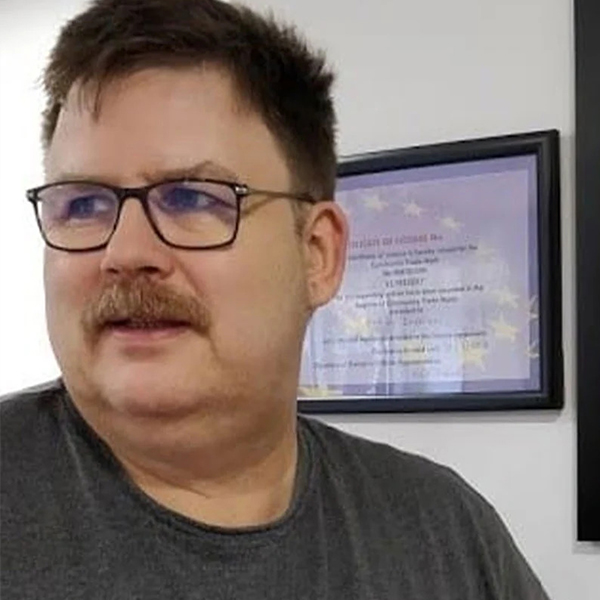 Titsian Zavatzki
Manual Therapist
MANUAL THERAPY INCLUDING NON-INVASIVE TECHNIQUES SUCH AS:
YUMEIHO*
DORN SYSTEM
SOFT TISSUE THERAPY
MYOFASCIAL DEEP TISSUE THERAPY
TRIGGER POINT THERAPY
MASSAGE BALI & INDONESIAN WITH
KINESIOTYPING AND CUPPING
LYMPHATIC DRAINAGE
SPORTS MASSAGE
ALL PATIENTS, FOLLOWING THEIR APPOINTMENT, WILL RECEIVE AN ACTION PLAN AND EXERCISES TO SUPPORT THEM AT HOME.
Titsian is deeply passionate about helping people feel good and live healthily. He is a practitioner who never stops practicing and has continued to train himself in various techniques and therapies so that he can provide his patients with treatment plans that are tailored to each individual. Titsian is fully qualified, certified, and insured to perform treatments.
His motto is that
Every Body Needs Some Maintenance.
He holds Diplomas in the following techniques:
Classical Massage (Part 1 & II with therapeutic, relaxation and office massage)
Oriental & Ayurveda Massage (include Lomi Lomi and Chocolate, traditional Thai & Shiatsu massage, Abhyanga, Shirodara techniques and Tui-na and bamboo massage)
Soft Tissue Therapy (with myofascial deep massage, trigger points therapy, kinesiologytaping, sport mas sage and shantala massage)
Anti-age massage (include foot reflexology, pregnancy massage, hot stones and Chinese cupping, lymphatic drainage and beauty massage)
Spa & Wellness Massage (with Tibetan, Bali & Indonesian massage, Hammam, Rasoul and Udvartana techniques, ice & candle massage and Russian honey massage)
Yumeiho Manual Therapy Grade 3
Dorn system and Breuss massage (I & II)
Yumeiho Manual Therapy Grade 2
Naturopathy (Include Anatomy & Physiology for therapists)
Sports Massage, Lymphatic Massage, Classic Body Massage
Osteopathy – Cranio-sacral therapy
Manual Therapy – Osteopathy
Manual Therapy – Chiropractic
Since 2016 he is a registered member of Yumeiho Therapy Institute – UK branch and he is fully insured with Balens Insurance (Zurich Bridge Block Scheme), Policy number: ZUR-BBS/20/08/1354.
Clinic and Shop Address:
5 - 7, Church Hill Road, East Barnet,
Herts, EN4 8SY
Opening Times:
Monday - Friday 09:30 - 17:00 &
Saturday 10:00 - 14:00